Cornfield Law LLP
Cornfield Law LLP, Eastbourne Solicitors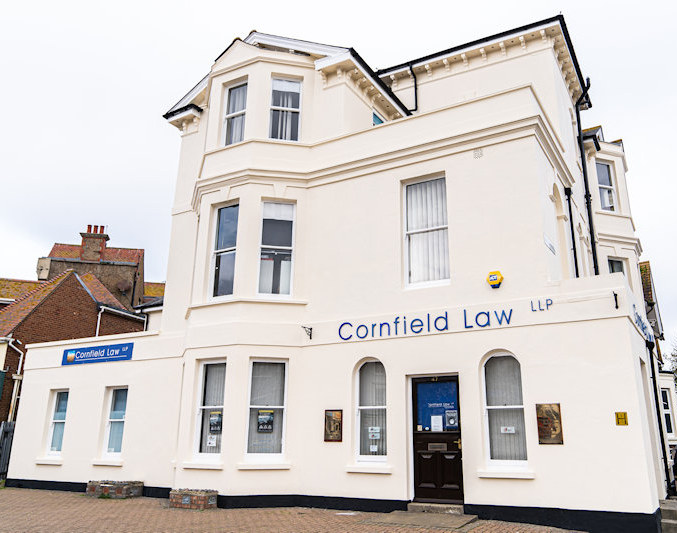 Cornfield Law LLP's offices stand opposite the War Memorial roundabout on Cornfield Road in Eastbourne. Our Lawyers provide a range of legal services and we have considerable experience and expertise in Company and Commercial matters, Residential and Commercial Conveyancing, Probate, Trusts and Wills and Litigation including all aspects of Personal Injury and Family and Divorce Litigation.
We have direct links to Eastbourne's oldest solicitors' practice Coles and James, which was established in 1842
Please contact us by telephone or email or visit our offices to make an appointment when our offices are open. We aim to give our clients the best advice at all times whilst providing a safe, friendly and informal atmosphere for both clients and staff.